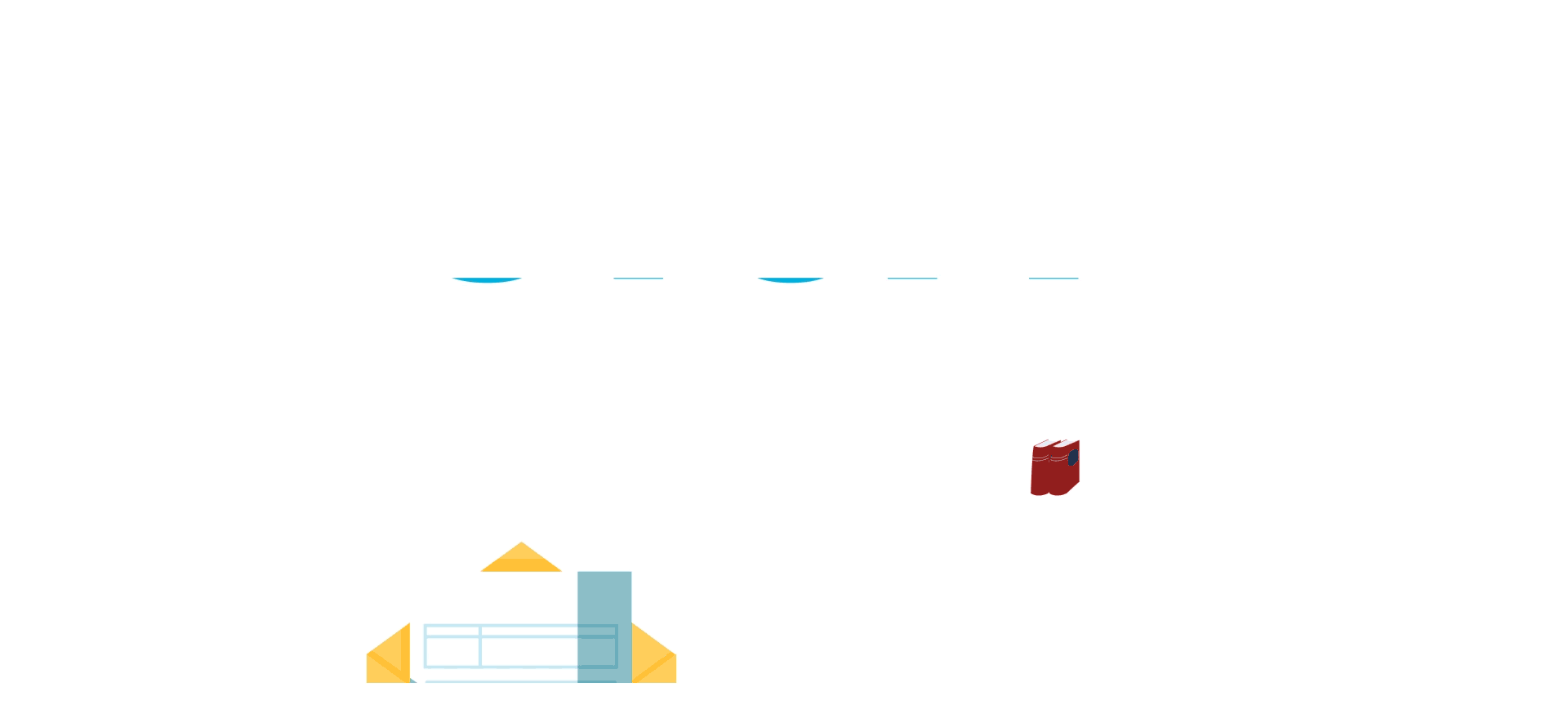 Last Updated: July 2020
Thank you for agreeing to participate as an online student of BuildIT University.  You are about to begin a unique journey through which, we hope, you will gain valuable and unique insight, education, and business strategies. 
This Subscriber Agreement ("Agreement") is between BuildIT, LLC ("BuildIT," "we," "us," or "our") and you, the person or corporate entity ("you," or "your") who is authorized under this Agreement to access the curriculum made available through BuildIT University. 
Access to Curriculum
Subject to the terms of this Agreement, we hereby give you a limited, revocable license to access and use the educational, informational, and related works of authorship that we make available to you from time to time (the "Curriculum").
The type, scope, and availability of Curriculum will be determined by BuildIT in its sole discretion.  Your access to the Curriculum will be limited to the type and scope of items made available to you under your selected Student Plan (described below).  BuildIT reserves the right to post Curriculum, make certain Curriculum available for limited times, and/or to remove Curriculum from its online inventory, at any time for any reason. 
In order to access the Curriculum, you will be required to establish a student account ("Account") and provide us with a unique username and password (your "Student Credentials").  You are responsible for safeguarding your Student Credentials, and you are not permitted to share your Student Credentials with others or allow others to access your Account or the Curriculum using your Student Credentials.
Obligations & Rules of Conduct
Authorized Student. Each Account may only be used by the person who accepts this Agreement and for whom a Student Fee (defined below) is paid (each, an "Authorized Student").  For individuals, this means that only the individual who accepts this Agreement and pays the applicable fee may access and use the Curriculum; for corporate entities, this means any authorized employee or staff member in your organization may access and use the Curriculum, however, you must ensure that each such employee or staff member agrees to refrain from further distributing the Curriculum outside of your organization.  Any Account sharing other than as described in this Agreement is strictly prohibited.  We reserve the right to suspend your Account and/or your access to the Curriculum if we believe that you are engaging in the unauthorized sharing of your Account or the Curriculum, or if we believe that your Student Credentials have been or are likely to be compromised.
Educational Use Only. The Curriculum may be used only for educational and informational purposes by Authorized Students and for each student's internal business purposes; no other use of the Curriculum is permitted.  All Curriculum is protected by copyright and is owned by BuildIT or the specific sponsor(s) or contributor(s) who created the applicable materials.  All copyrights are reserved by the respective owner(s) of the Curriculum.  Neither you, nor any Authorized Student, is permitted (i) to commercially exploit the Curriculum, in part or in whole (such as selling, re-selling, renting, or creative derivative works of the Curriculum), or (ii) to copy, download, print, modify, distribute to third parties, disclose or display to third parties, or create derivative works of any of the Curriculum without BuildIT's prior written consent.  If you are permitted to download or print any of the Curriculum ("Downloaded Materials"), then all copyright and trademark notices (as applicable) must remain on the materials, and you shall not remove or obscure any notice of copyright or trademark from any of the Downloaded Materials.
Safeguarding Credentials. You are responsible for safeguarding your Student Credentials, and you are not permitted to share your Student Credentials with others or allow others to access your Account or the Curriculum using your Student Credentials. Authorized Students may only access their own Accounts; Account sharing, even among Authorized Students, is strictly prohibited. If you believe that your Student Credentials are or have been accessed improperly, you must contact us immediately to change your credentials.
Online Behavior. If you are given access to any online forums (such as chat rooms, live Q&A areas, blogs, etc., collectively, "Chat Areas") of BuildIT University, you agree to be respectful of others in those forums. While in Chat Areas, you will refrain from using or posting any abusive, harassing, discriminatory, or threatening language, and you will not engage in any activity that may prevent other students from participating in, or using the full resources of, those areas.  You also understand and agree that Chat Areas cannot be used for commercial purposes; for example, you cannot advertise, promote, or offer a business, service, or product in or through any Chat Area.  No communication in any Chat Area is private or confidential.  We reserve the right, but not the obligation, to monitor all communications in any Chat Area and, in our discretion, block or delete any communications that violate the foregoing rule(s) of conduct.
Required Materials. To access the Curriculum, you will need high speed internet access as well as certain computer equipment capable of running or displaying industry-standard media (g., .pdf viewers, streaming media players, etc.).  You are responsible for providing all internet access, hardware, and software that you may need to access and/or view the Curriculum ("Your Equipment").  We are not responsible for any costs that you may incur in meeting the minimum requirements necessary to access or view the Curriculum, and we are not responsible for troubleshooting any of  Your Equipment.  
Payment
The fees that you pay to us ("Student Fees") will depend upon the particular student plan under which you are enrolled ("Student Plan"). All fees are due in advance of the month in which you are to be given access to the Curriculum.  We reserve the right to charge you interest on any Student Fees that are more than 15 days overdue, calculated at 1%/month or the highest rate permitted by law, whichever is less. 
When you pay the applicable Student Fees, you will be provided with a designated number of tokens ("Tokens") that you can use to access the Curriculum.  Tokens have no cash value, are non-transferable and non-assignable, and can be applied only to access Curriculum in BuildIT University. Tokens expire three (3) years after the date of purchase. Expired Tokens cannot be used in BuildIT University and will not be applied toward your access to Curriculum. 
All Student Fees are deemed earned by BuildIT upon receipt and are non-refundable once paid. 
Term; Termination
Your access to the Curriculum will begin immediately upon your payment of the Student Fee, and will continue during the period in which you pay the applicable Student Fee. 
We reserve the right to suspend your access to your Account and/or the Curriculum without prior notice to you if you fail to pay any and all fees when due.   Either you or we may terminate this Agreement at any time by providing written notice of termination to the other party.  Termination of this Agreement will not diminish or eliminate your obligation to pay all Student Fees that accrued prior to the date of termination.  If you pre-paid Student Fees, then upon the termination of this Agreement you will receive a refund of the unused/unapplied portion of those fees; provided, however, that if we terminate this Agreement for cause then you will not be entitled to receive, and you hereby waive any right you may have to collect, any pre-paid amounts.
Upon the termination of this Agreement, your access to the Curriculum will be terminated, and any licenses conveyed to you under this Agreement will be deemed immediately and permanently terminated.  Notwithstanding the foregoing, unless we instruct you otherwise, you will have the limited right to continue to use any portion of the Curriculum in your possession provided that (i) you were authorized and permitted to download or copy the Curriculum prior to the termination of this Agreement, (ii) you continue to respect the intellectual property rights of the owners of the Curriculum (who may require you to dispose of or cease the use of the Curriculum), (iii) you refrain from making any commercial use of the Curriculum, (iv) you refrain from copying, distributing (or re-distributing), or publishing (or re-publishing) any of the Curriculum, and (v) you refrain from removing or obscuring any copyright or trademark notices on the Curriculum.
No Warranties; Limitations of Liability
The Curriculum, BuildIT's website, and any services provided to you are all provided on an "as is" and "where is" basis, with no warranties whatsoever.  We, as well as any and all owners of or contributors to the Curriculum, specifically disclaim any express or implied warranties, including implied warranties of merchantability, fitness for a particular purpose, accuracy, quality, and non-infringement.  You are not provided with any warranty that the Curriculum will meet your particular needs, or that you will find the Curriculum to be useful, or that you will benefit in any particular manner, financially or otherwise, as a result of your use of the Curriculum.  We do not warrant that the Curriculum or the site through which the Curriculum is accessed will be error-free or be accessible at all times.
IN NO EVENT WILL BUILDIT OR ITS OWNERS, DIRECTORS, EMPLOYEES, AFFILIATES, SPONSORS, CONTRIBUTORS, OR ADVISORS BE LIABLE FOR ANY INDRECT, SPECIAL, EXEMPLARY, CONSEQUENTIAL, OR PUNITIVE DAMAGES ARISING FROM OR RELATED TO YOUR USE OR INABILITY TO USE THE CURRICULUM, OR YOUR PARTICIPATION IN THE BUILTIT UNIVERSITY, OR FOR ANY OTHER SERVICE OR PRODUCT PROVIDED TO YOU.  THE FOREGOING LIMITATION SHALL APPLY REGARDLESS OF THE SPECIFIC CLAIM OR CAUSE OF ACTION, INCLUDING BUT NOT LIMITED TO BREACH OF CONTRACT, TORT, INDEMNIFICATION, OR NEGLIGENCE.  IN NO EVENT SHALL BUILDIT'S TOTAL LIABILITY, FOR ALL CLAIMS AND CAUSES OF ACTION IN THE AGGREGATE, EXCEED THE AMOUNTS PAID BY YOU TO BUILDIT IN THE TWELVE (12) MONTH PERIOD IMMEDAITELY PRECEDING THE EARLIEST DATE ON WHICH THE FIRST SUCH CLAIM OR CAUSE OF ACTION ACCRUED, OR $500, WHICHEVER IS LESS.
Indemnification
If we incur costs or fees as a result of any breach of this Agreement by you, then you agree to cover those costs for us. For example, if we incur costs such as third party license fees, attorneys' fees, etc. because your activity violates a third party's intellectual property rights, then you would be responsible for covering those costs on our behalf.
No Endorsement
The Curriculum may include the opinions, thoughts, and personal positions ("Opinions") of the person(s) who authored, or contributed to the authorship of, the Curriculum.   All Opinions are solely those of the respective authors and do not necessarily encompass or express the views or opinions of BuildIT. 
Arbitration
Except for undisputed collections actions to recover fees due to us ("Collections"), any dispute, claim or controversy arising from or related to this Agreement, including the determination of the scope or applicability of this agreement to arbitrate, shall be settled by arbitration before one arbitrator who is mutually agreed upon by the parties. The arbitration shall be administered and conducted by the American Arbitration Association (the "AAA") pursuant to that forum's arbitration rules for commercial disputes (the "Rules").  In the event of any inconsistency between the Rules and the procedures set forth in this paragraph, the procedures set forth in this paragraph will control.  The arbitrator will be experienced in contract and intellectual property transactions.  If the parties cannot agree on an arbitrator within fifteen (15) days after a demand for arbitration is filed, the arbitration venue shall select the arbitrator.  The arbitration shall take place in our office unless we agree to a different venue. The arbitrator will determine the scope of discovery in the matter; however, it is the intent of the parties that any discovery proceedings be limited to the specific issues in the applicable matter, and that discovery be tailored to fulfill that intent.  Initially, the cost of the arbitration shall be split evenly between the parties; however, the party prevailing in the arbitration shall be entitled to an award of its reasonable attorneys' fees and costs.
Amendment
We reserve the right to amend this Agreement at any time by providing you with written notice of such amendments ("amendments") no less than thirty (30) days before the effective date of the Amendments.  Your continued use of our services (such as your continued access to your Account and/or your continued access to the Curriculum) will indicate your acceptance of any Amendments.
General
This Agreement is governed under the laws of the State of New Jersey.  Any cause of action arising from or related to this Agreement must be brought in Hudson County, New Jersey; however, we may pursue temporary injunctive relief in any jurisdiction to prevent the anticipated or actual breach of this Agreement by you.  If an action (including an arbitration as described above) is required to be brought to enforce the terms of this Agreement, the prevailing party will be entitled to an award of its reasonable attorneys' fees and costs. This Agreement may be assigned or transferred by us provided that any person or entity to whom we assign or transfer this Agreement must agree, in writing, to be bound by the terms of this Agreement.  This Agreement is intended to be accepted by you by reference and/or through its incorporation into other documents or written obligations accepted by you, such as your agreement to pay the applicable Student Fee to BuildIT. 
Privacy
We will establish and maintain reasonable procedures in accordance with our standard policies and practices as well as all applicable privacy laws to protect the confidentiality, security, and integrity of your Account Information, including but not limited to any personally identifiable information ("PII") that we receive from you in connections with provision our provision of our services to you. You acknowledge and agree that we have the right to use PII collected in connection with provision of the Curriculum to you for (i) purposes of performing our obligations under this Agreement, and (ii) for research purposes in connection with quality control and the development of revised or new products or services ("Research Purposes"); however, unless you give us your explicit permission, your PII will be used by us for Research Purposes only and in the aggregate and so that the privacy of the PII will be maintained. You also acknowledge and agree that the name or denotation, BuildIT University, is not intended to imply, and does not create, the existence of an educational agency or institution as those terms are contemplated under the Family Educational Rights and Privacy Act (FERPA) (20 U.S.C. §1232g and 34 CFR Part 99) and, therefore, the confidentiality requirements of FERPA shall not apply.  If you have any questions concerning our privacy practices, please contact our designated privacy agent, Bradley Gross, Esq., at brad@bradleygross.com.
Use of Cookies.  BuildIT's website may use various types of cookie that are stored in your browser.  For example, we may use cookies to remember your login information or to remember the timing, scope, or type of content that you accessed through our website.  Loss of the information stored in a cookie, or the loss of the cookie itself, may make your use of our website less functional but should not prevent it from working.
We also may use so-called HSSC, HSSRC, and HSTC cookies to coordinate and manage your login activity across devices if you've previously signed into your Account on another device.
We may use advertising cookies to make advertising more engaging to the site's users and more valuable to publishers and advertisers. Some common applications of advertising cookies are to select advertising based on what is relevant to a user, or to avoid showing ads the user has already seen.
Data Processing. Data processing is any operation or set of operations (whether automated or not) performed upon PII. Examples of data processing are the collection, recording, organizing, structuring, storing, adapting, altering, retrieving, consulting, using, disclosing by transmission, disseminating or making available, aligning or combining, restricting, erasure or destruction of data.  We process any data you provide to us, including PII, ("Your Information") solely as necessary to provide our services to you, or as otherwise indicated in the Privacy terms, above.  By entering into this Agreement, you consent to our processing of Your Information.  Upon your request, we will (i) provide you with a copy of Your Information, (ii) correct Your Information, (iii) transfer Your Information to other organizations, or (iv) erase certain categories or types of Your Information.  If you choose to have Your Information erased, you understand and agree that we may retain archived copies of Your Information in order to satisfy our legal obligations or where we believe we have a legitimate reason to do so.