How to HR in a growing company – A guide for every size business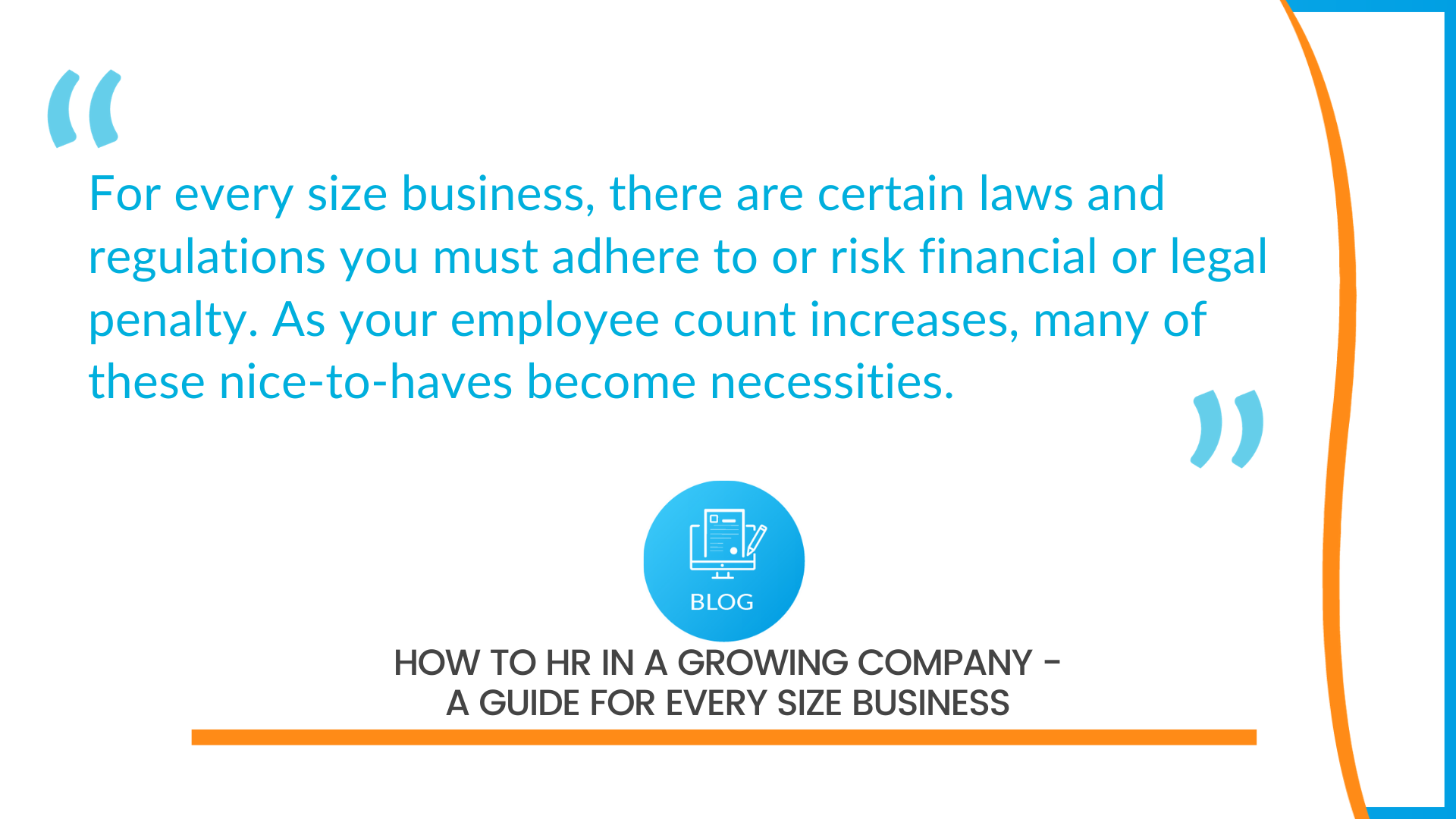 When you first start a company, amid the excitement and many competing priorities, you may not be considering the vital role of human resources (HR) in growing a company.
While you can probably get away with a less-than-defined HR strategy as a startup, these policies, procedures and strategies can determine your fate as the business grows.
In a perfect world, all businesses would operate in strict accordance with the laws and best practices governing HR. Unfortunately, that's not always how things work.
For every size business, there are certain laws and regulations you must adhere to or risk financial or legal penalty. There are also policies and practices that should be written and formalized on day one. Others are nice-to-haves early on that, if time, money and bandwidth permits, should be implemented. As your employee count increases, many of these nice-to-haves become necessities.
Read the full blog on Insperity's site.